GLOBAL CITIES IN THE VISION OF THE BELT AND ROAD INITIATIVE - The Annual Report 2021
These diagram is from "GLOBAL CITIES IN THE VISION OF THE BELT AND ROAD INITIATIVE - The Annual Report 2021", by China Academy of Urban Planning & Design:
In 2021, the continuous spread of COVID-19, more frequent extreme weather events and intensifying great-power rivalry have exacerbated the uncertainties and medium to long-term challenges for the recovery of global cities. In the global supply chain, the recovery on the supply side and demand side fails to match with each other. The pace of recovery varies across economies. The rebound in existing development capacity is imbalanced. In the post-pandemic era, the recovery of global cities is increasingly divergent and divided.
Faced with the challenges around globalization, it is more necessary for the world to adhere to the idea of inclusive globalization, build a more equitable and balanced global development partnership, create a new global cooperation framework that is open, inclusive, balanced, win-win and beneficial to all and share the fruits of globalization, so as to give new life to the global cities in the post-pandemic world.
In response to the new realities and trends in globalization, we have further improved the index system and algorithm for global dynamic cities and Belt and Road potential cities, with new observation on the features of global cities recovery and revelation of the disruptive change in the landscape of global cities after the pandemic.
We've discovered that the level of recovery of global cities is differentiated by the access to vaccines and the ability to obtain and use information and data. The global value chain is visibly regionalized as the cities in North America, Europe and Asia closely bind with each other within their own region. Asian cities continue to witness improving dynamism in innovation, robust momentum for facility connectivity and increasingly close ties in policy, economy, trade and livelihood, mapping out a scenario of resilient recovery in Asia against the backdrop of the global pandemic.Thanks to its successful control of the pandemic, resilient supply system and extensive international cooperation, China serves as a stabilizer that provides a strong impetus for regional and even global cities to rise above the adversity.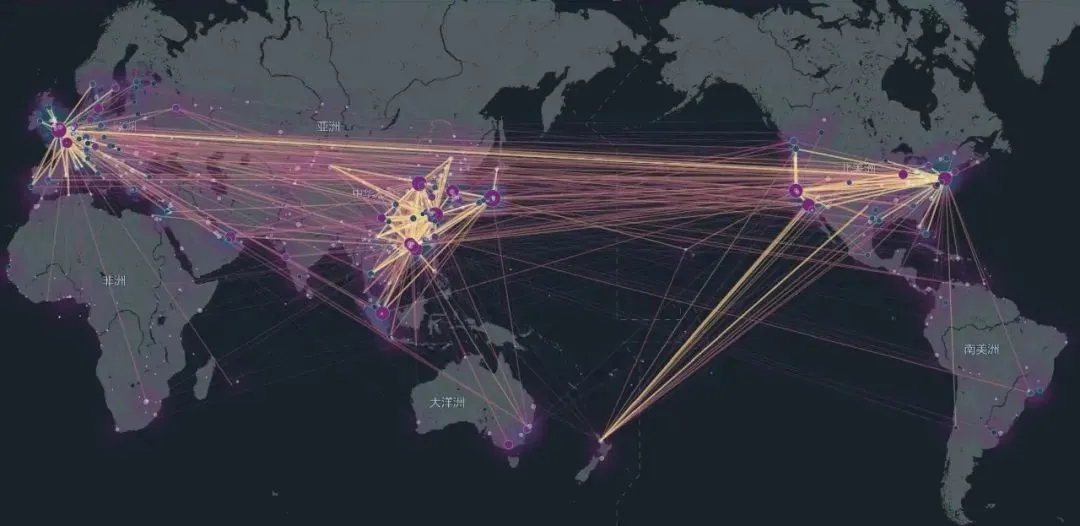 LANDSCAPE OF GLOBAL DYNAMIC CITIES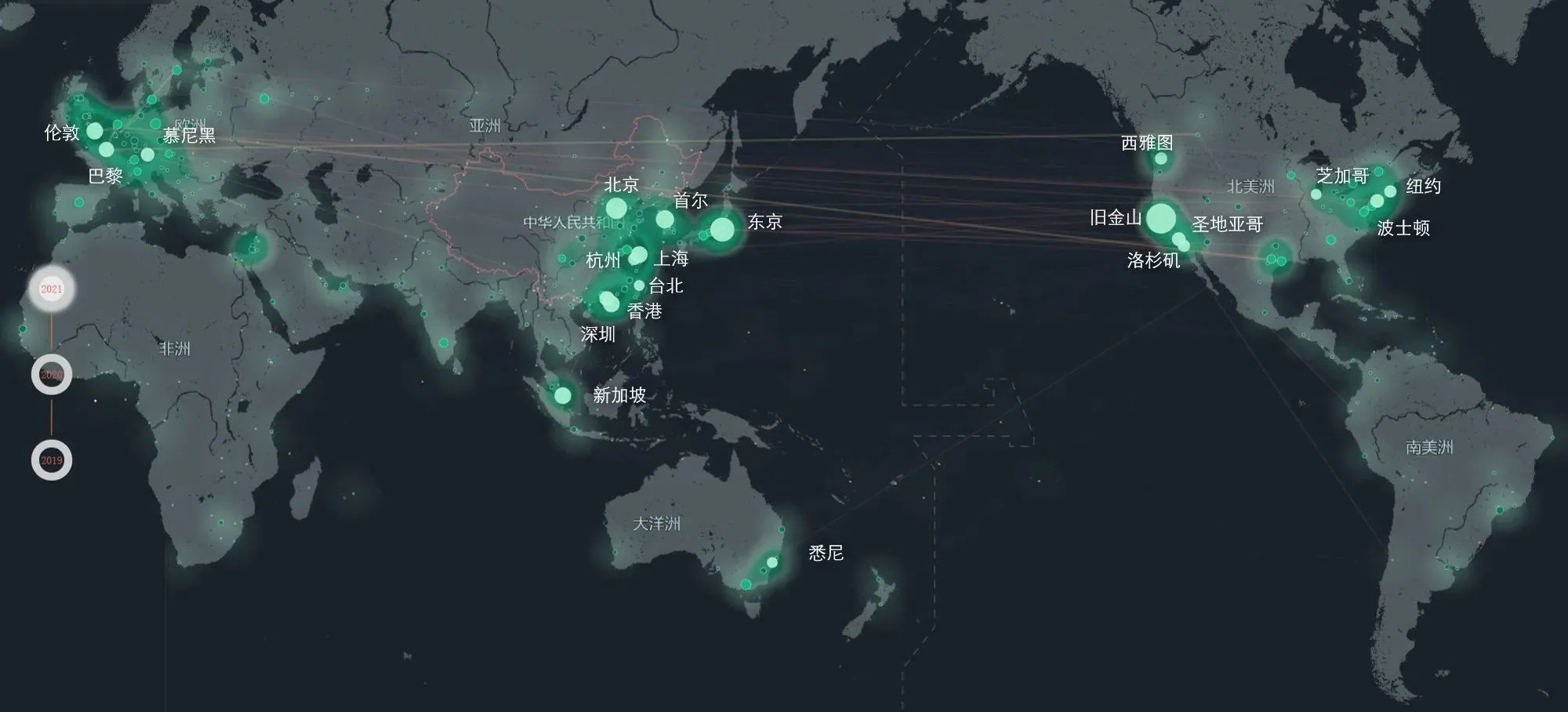 LANDSCAPE OF GLOBAL INNOVATION NETWORK
LANDSCAPE OF GLOBAL PRODUCTION AND SERVICE NETWORK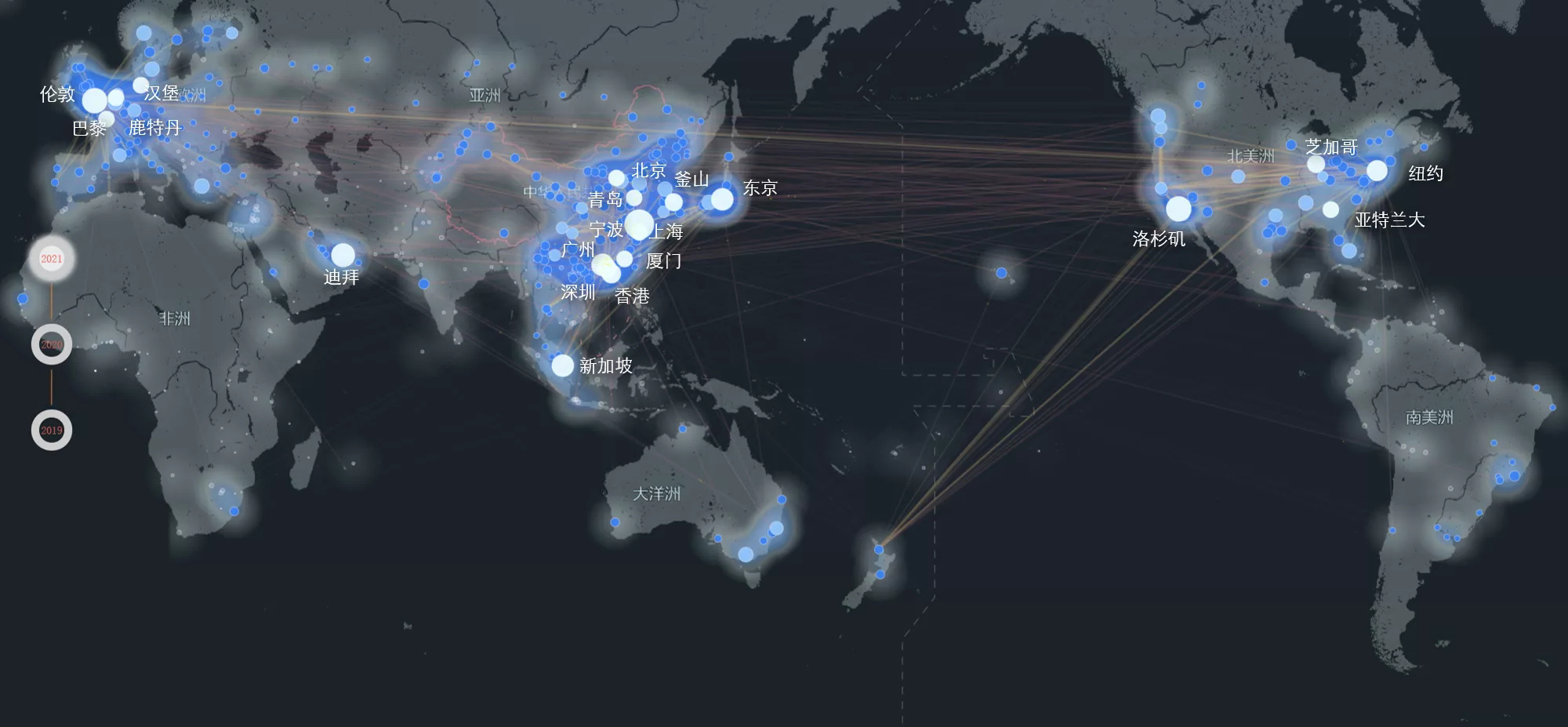 LANDSCAPE OF GLOBAL CONNECTIVITY FACILITY NETWORK
2021 RANKING OF GLOBAL DYNAMIC CITIES INDEXS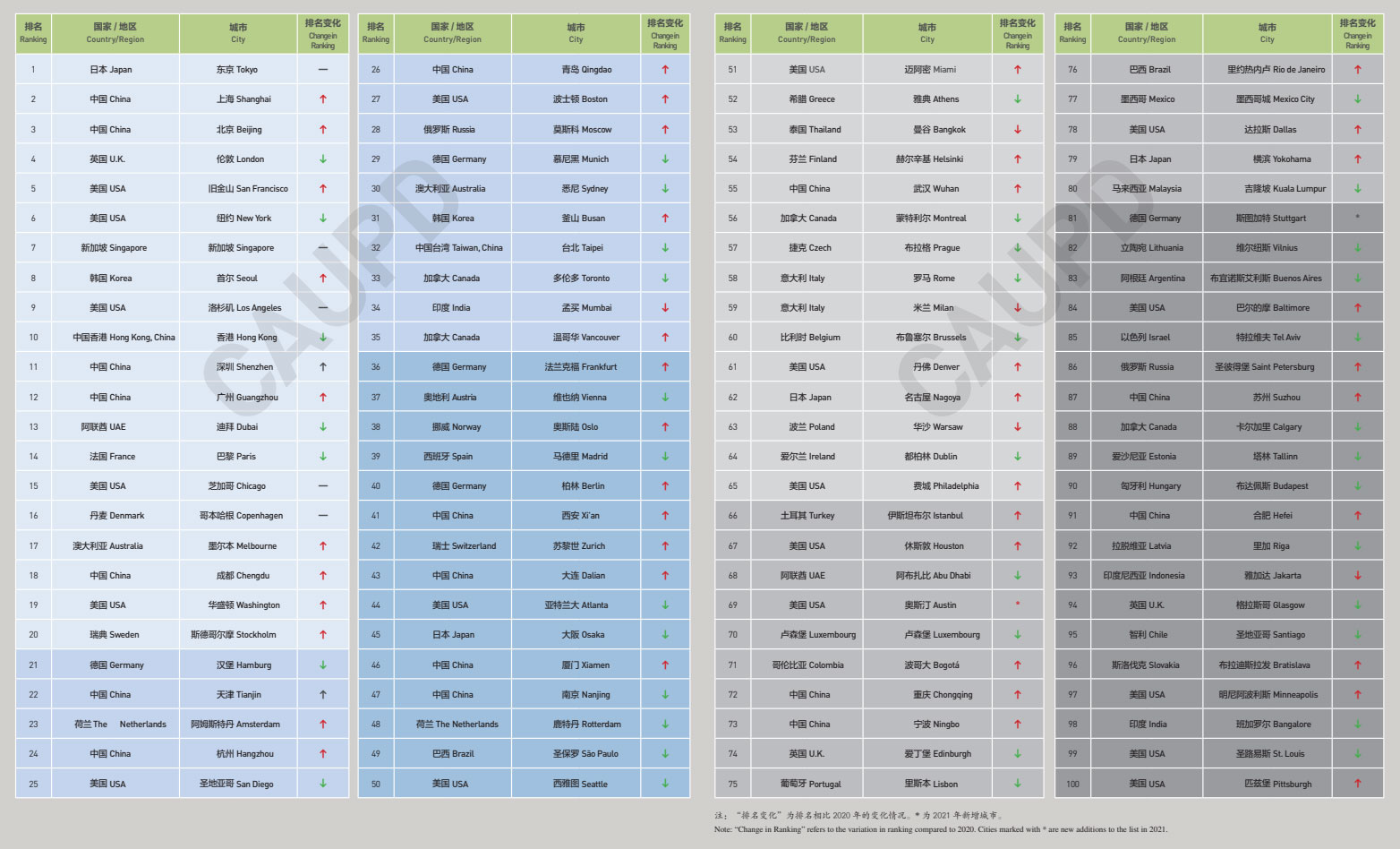 2021 RANKING OF INDEX FOR BELT AND ROAD POTENTIAL CITIES
DownloadLink: In the vision of the belt and road initiative global cities The Annual Report 2021